With The Times advancing with The Times, European interior design is gradually forgotten by people.But, might as well look this Europe type living room is designed, perhaps you can have an idea.Is European-style living room design behind The Times?No!It's not completely out of date, or nobody would have designed it.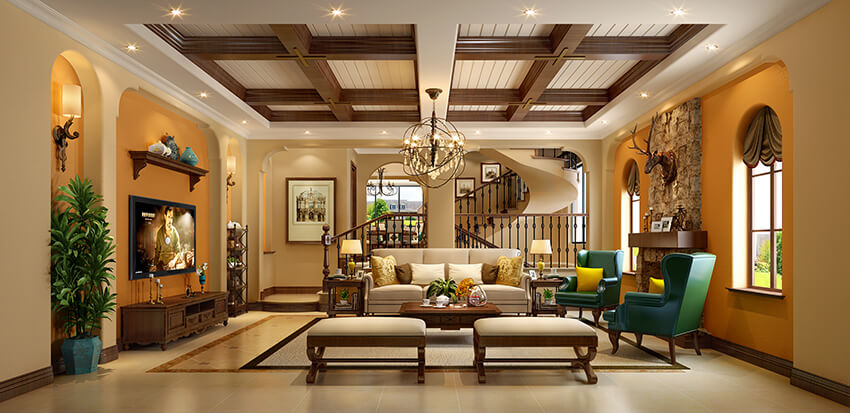 Some of the details of the old European style are preserved in this case. The deer head, the stove and the ceiling are all full of European style.Living room whole colour level is rich, but follow unified echo, sofa setting chooses pink wallpaper, TV setting chooses orange to fasten.Dark green single sofa, smooth soft, superior texture, the ceiling set a group of five round wall lights, create a delicate atmosphere of light.Main droplight and dining-room droplight are qualitative and unified, the building main beam that hangs below with the balcony, below condole top height, and wider, area is opposite oppressive, used car side archaize lens to wrap here, let a space open.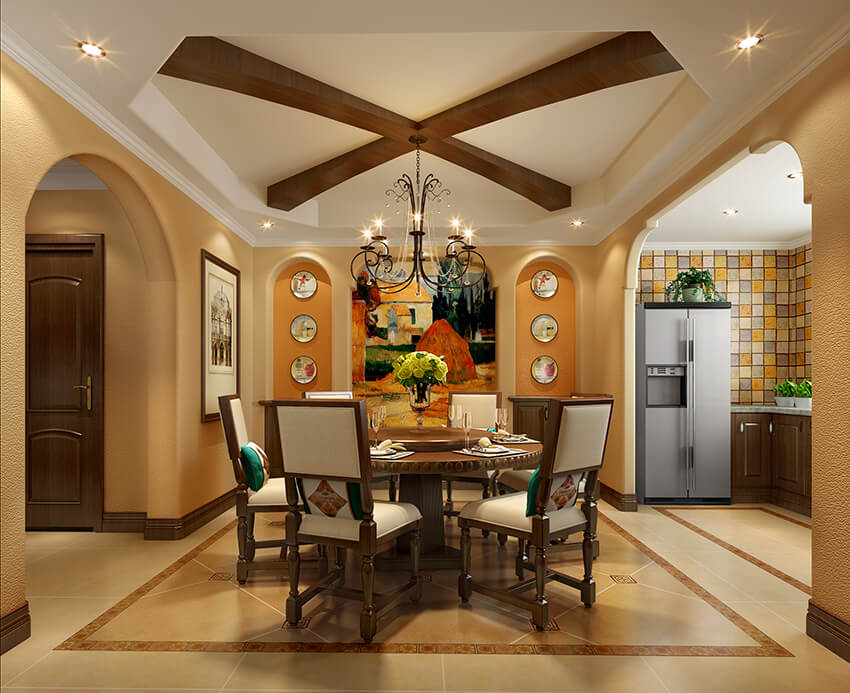 Table woodiness mesa combines matte black table leg, eat chair coriaceous, color and mensal photograph are unified, harmonious, here setting, no matter colour, material, colour is relatively rich, reason eat table chair considers the tonal inside integral collect.The adornment picture of dining-room setting, picture of landscape of a warm tone, form contrast contrast with colour of wall paper and cabinet put oneself in another's position, picture frame also passes small sample, many times contrast is sifted, notice every detail.