If you like logs, this interior design renderings will be your best choice!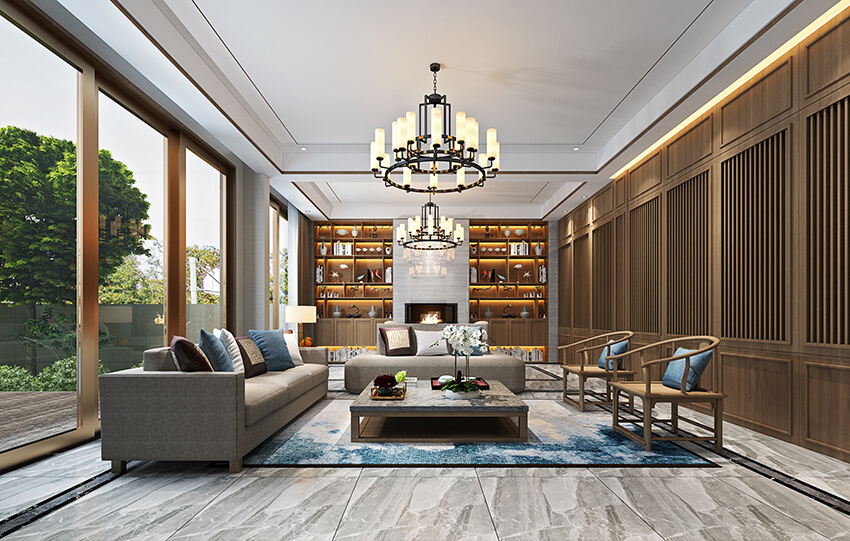 The sitting room is the space that we entertain guest recreational, abandon redundant, secondary element in the design process, conveyed the individual savour of host and receive a visitor with the most succinct way.
Elegant porch, concise and make a person comfortable again, sunshine is illuminated through French window come in, this scene makes hazy light and shadow is passed through in the line of sight and pass through, the force of integral whole feels and structure beauty formed distinctive memory point, satisfy everybody "visual system" pursuit.Large French window makes sitting room light is sufficient, the advocate lamp of coping adds the wall lamp with contracted design, light gray sofa matchs wood floor, this is the good method that raises temperature of whole space color, make indoor more comfortable warmth.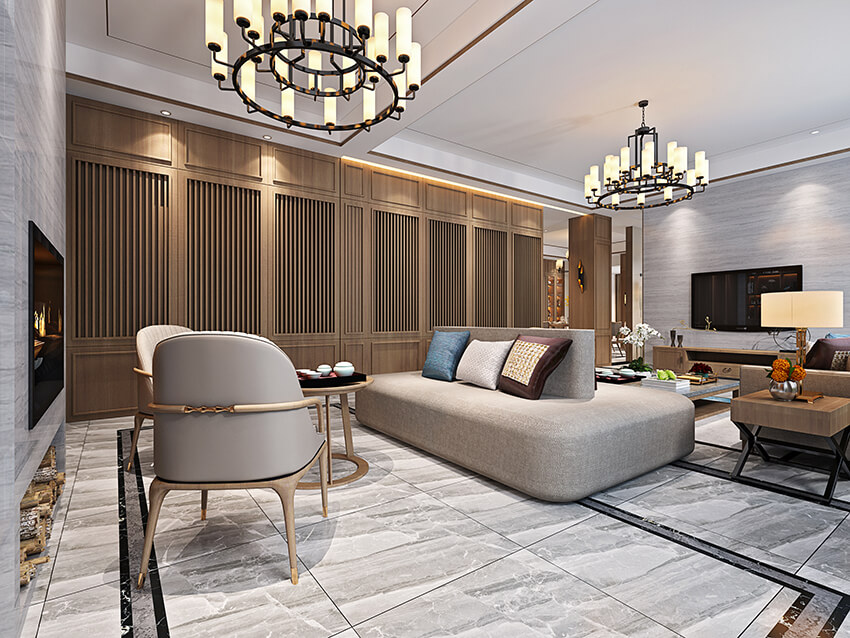 Simple colour, do not have the line that decorates too much, have a kind of permanent spirit to think not easy flow, the colour that has a kind of inside collect is not easy make public, give a person the enjoyment on the vision, every Angle decorates very perfect, see the world with calm heart, use light furniture layout to purify original space.Is this interior design  renderings what you want?