Whether there is such aliving design, everything is nothing is cut off, the wind free shuttle to feel the warmth of the sun.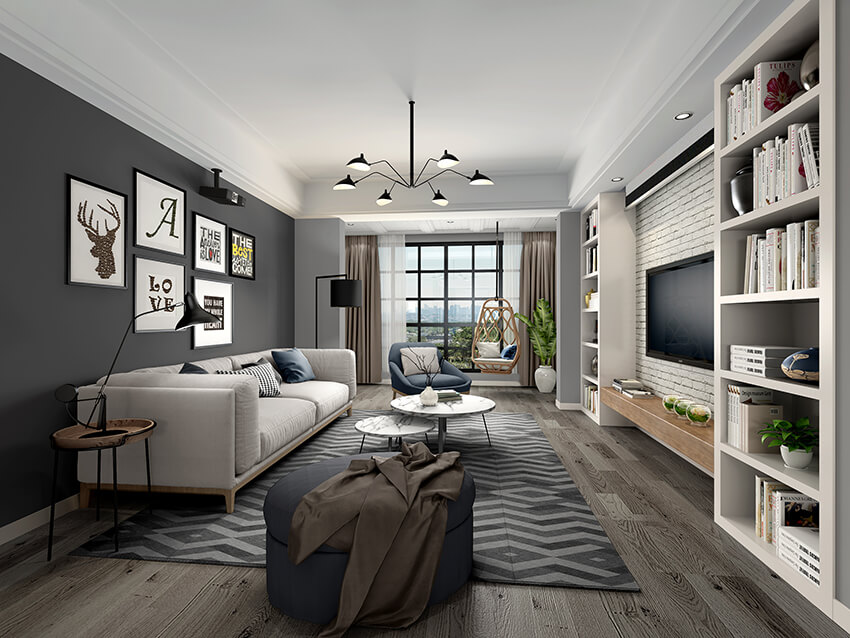 Wearing between dawn and return to the dark night, space have the power to silence, feeling himself in a small boat floating in the sea, have a crush on sunshine alone, or enjoy look at the sea of laughter, broad, comfortable and free in mind, the small and beautiful home, good showed us that "the house is not big, delicate spirit" concept;The delicate lines enhance the overall space texture. The metope is matched with large and small hanging paintings. The furniture with strong sense of volume is selected.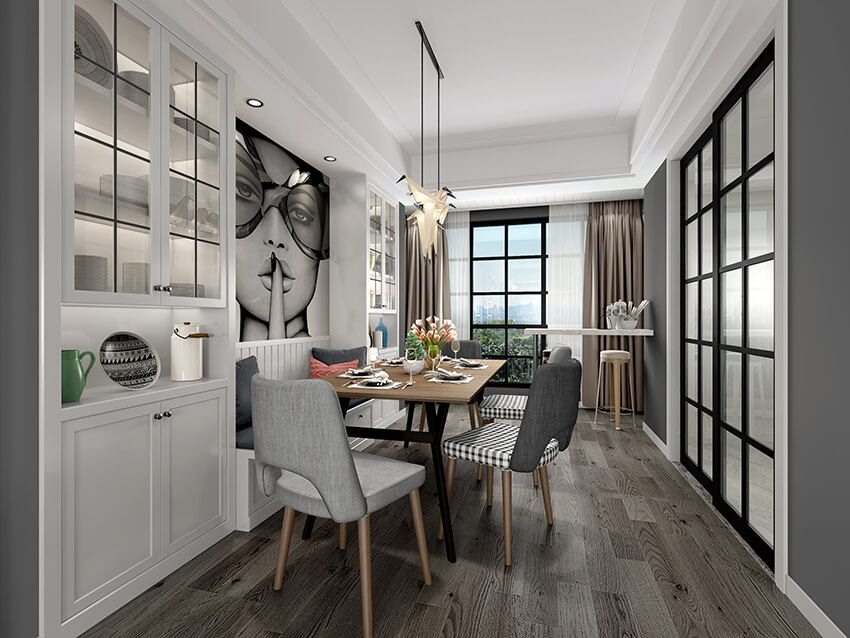 Dining-room is tie-in with the French window of large area, eat chair is tie-in with orange yellow department advanced gray, table USES the desktop that manages stone qualitative feeling to undertake tie-in, let temperament aesthetic reflect arrive acme!Style, is a positioning tone, is a kind of temperament.This is minimalist living design.