This case interior design renderings takes the collision of classical culture and contemporary thought as creative inspiration, present the contemporary Chinese style household that gives grace, inside collect.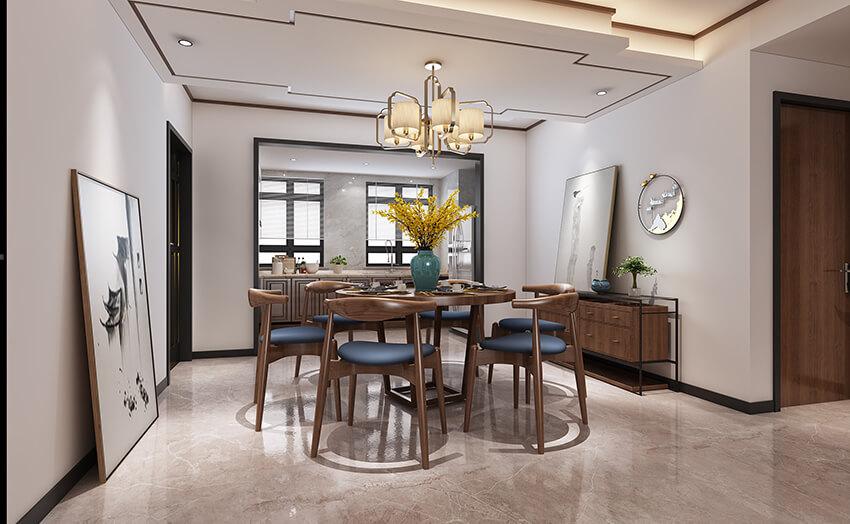 "Choiceness" and "contracted" are the subject words of this case interior design.What is contemporary spirit?There is not just one answer, but an infinite number of possibilities.Man lives in a world of constant change and alternation, and so does the definition of the contemporary spirit.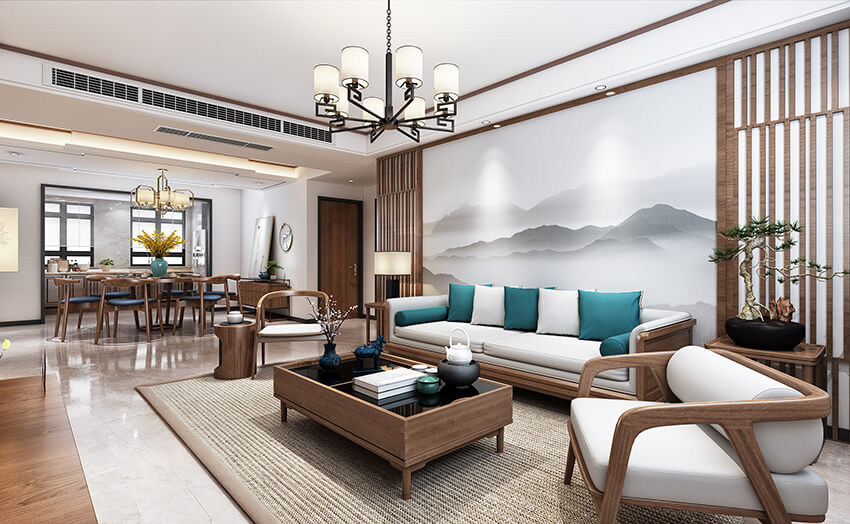 What is certain is that it is no longer bound by the deep-rooted traditional ideas of the past, no longer cookie-cutter, but seeks for value in the truth with a more diversified and inclusive attitude.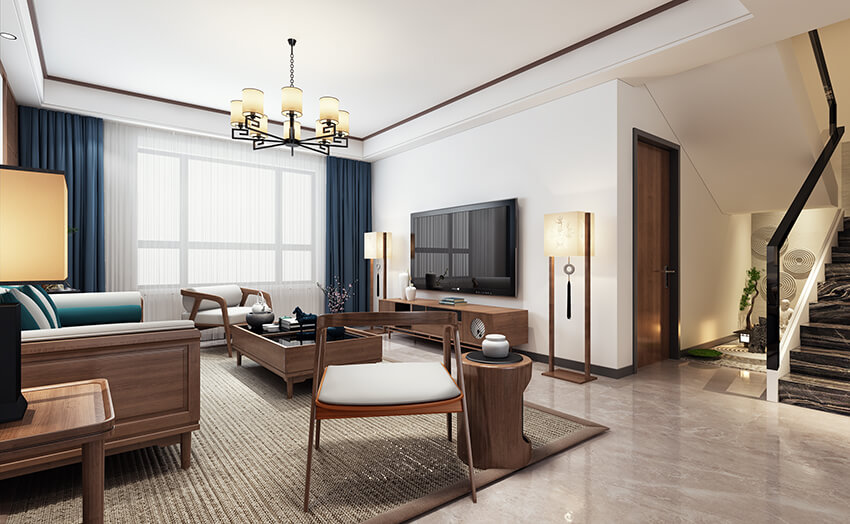 The fundamental key of interior space breaks the primitive and composed temperament that "Chinese wind" is used in, make "halcyon" "weigh" "soft line" and "echo environment" became the key word of the design.Think about how to conceive a living place by imagining space, furniture and lighting, and how to make daily life easy and comfortable without losing the luxurious details of architecture and space.