Simple and elegant interior design renderings, looking for romance and drama, soft and force feeling, delicate and comfortable balance, in the pursuit of elegant atmosphere design style, inadvertently show more natural side.Every home has its own little world. It melts all kinds of situations in the life into the house to decorate its own warm nest. It is the harbor in the tired life.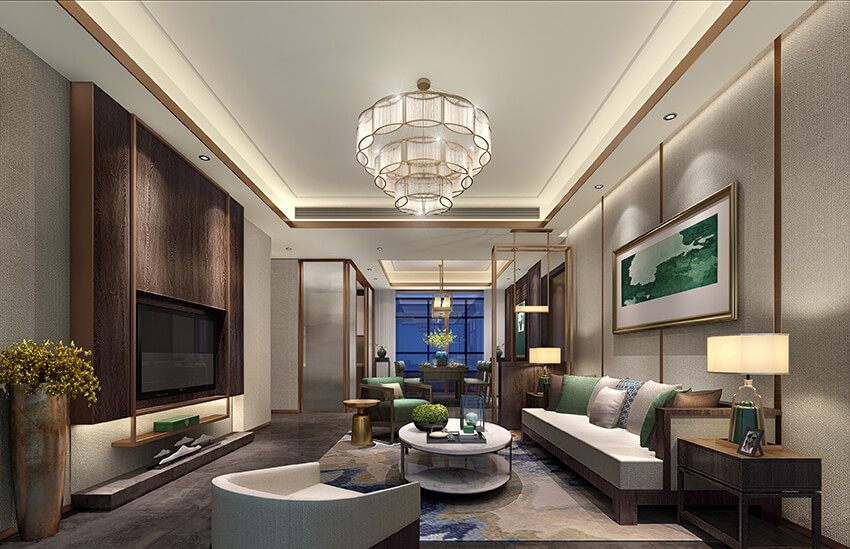 Elegant temperament is with lukewarm run wood tonal, the combination that sofa adds green, it is grace, it is vogue, also be the home of urbanism and comfortable.With extremely exquisite and elegant calm aesthetics, the design without loss of texture brings noble and tranquil visual experience to people.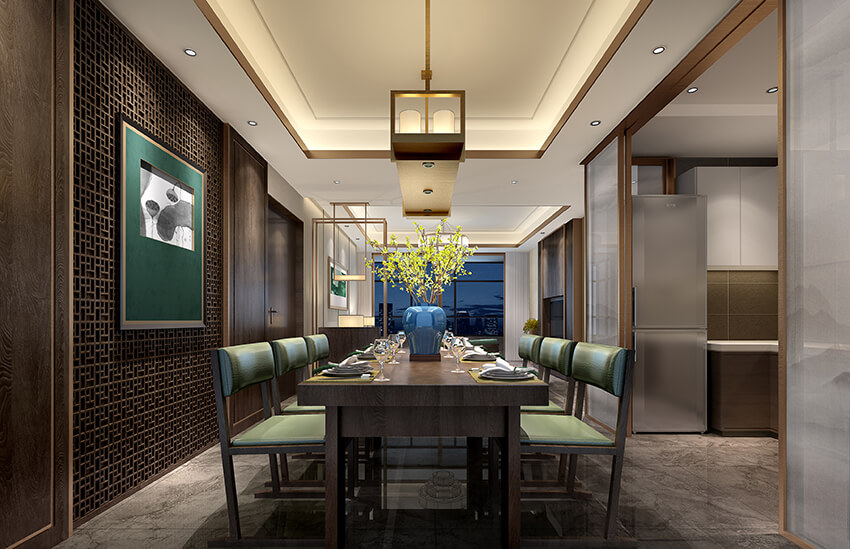 The combination of clean lines, texture and tone is the internal theme with fashionable elite temperament, presenting out is the connotation and taste among them.Let the space become extraordinary style, in the degree of delicacy did a big promotion.Let each tiny detail form echo on modelling, make more clever, elegant space.