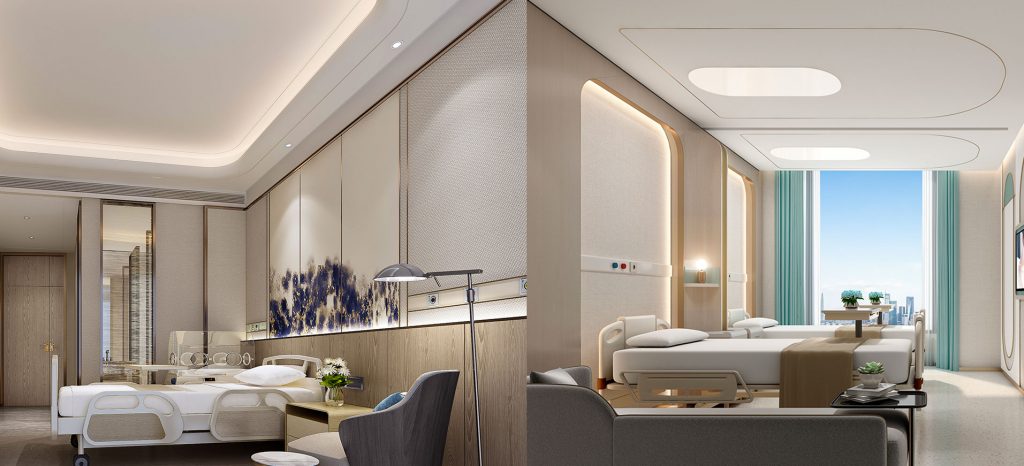 Double ward design ideas
See more ideas for design, interior and hospital wall panels. Double ward size.
Double ward interior design renderings.
What does a double ward look like?
In the near future, will the double ward be more like this? Some people say that beautiful and interesting design elements can help patients recover.
Ward design drawing service company and Hospital ward 3D rendering service.
what's more, Double wards and hospitals are not always impressive interior design ideas,
but architects and doctors are thinking about how design can reassure patients and help them recover.
In fact, the humanized detailed design and functional design in the hospital design project can also be reconciled.
At all times, a sense of security is the first level of patient demand for the hospital environment, and it is also a basic requirement forward design.
In general, the ward design should be simple to use.
To maintain a moderate sense of medical care, it must first meet the needs of medical use.
Including fire protection design, air conditioning design, equipment intelligent design,
building materials standards, dimensioning, space layout, medical equipment, lighting and so on.
The humanized design of the hospital should meet the needs of use function and sanitation,
taking into account the patient's privacy and safety, and also meet the psychological needs of doctors and patients and their families.
The design of the hospital ward is not simply to set up a bed or place furniture, it must meet the physiological and psychological needs of doctors and patients,
and create a beautiful, comfortable and warm medical environment.
We provide a full range of 3D design services, can provide a variety of 3D images of the double ward interior design, look forward to working with you!
last but not least, Get inspiration, ideas, and advice wherever you are! Follow us Double ward design ideas.
on Facebook: Meijie Pan
Pinterest: Annie Jones
Twitter: @ AnnieJo48554529