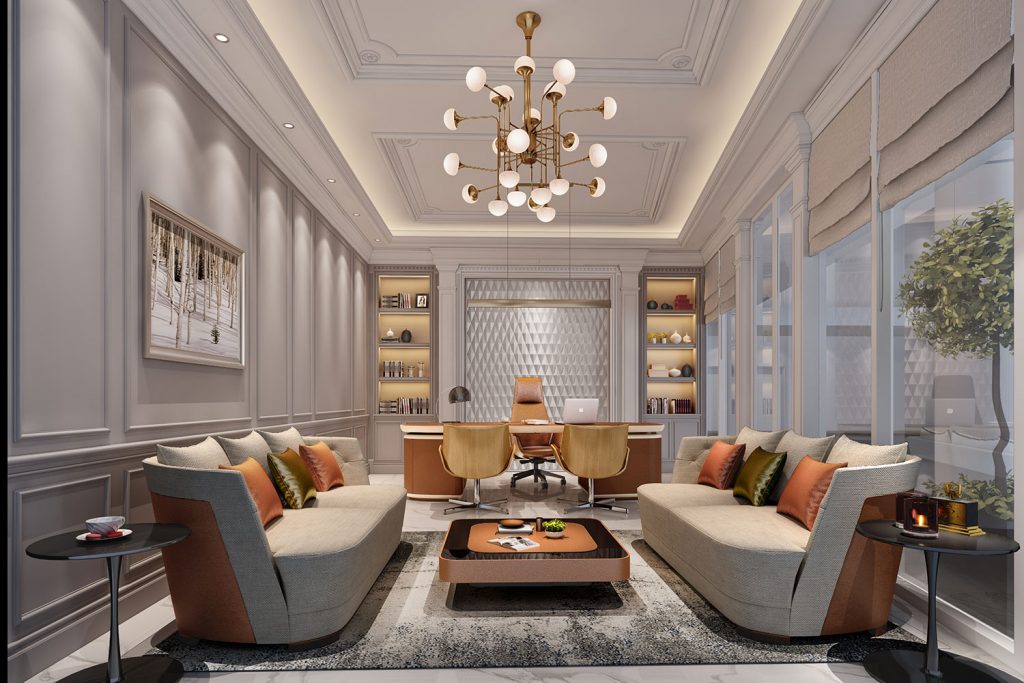 3d renderings for doctor's office.
Will the doctor's office look more like this in the near future? Some people say that more homelike design elements can help patients.
What is the doctor's office (office environment)?
How should it be designed in 2020?
Dr. s' offices and hospitals are not always amazing architectural projects,
but architects and doctors are thinking about how design can reassure patients and help them recover.
Studies have been conducting on how to better design hospitals,
Focus on using our knowledge of hospitals to design better doctors' offices in 2020.
In fact, in terms of healthcare facilities, it has become a trend to draw design inspiration from home environments.
Architects try to use many icons from home design to inspire, whether it is wood grain or stone, or even color.
The environment complements each other.
First, the sofa looks as luxurious and comfortable as in real life, and the warmth and grainy texture of the product stand out on the gray and beige tile floors of the walls.
In addition, the indoor green plants add freshness to the rendering effect, while the free and open books create a relaxed atmosphere for the scene.
Who doesn't want to have such a comfortable and stylish office space?
However, the doctor's office does not know how to design it in 2020?
If you are still troubled by the decoration and design of your doctor's office.
Then we must not miss the renderings of the doctor's office decoration design prepared by our company.
You can provide renderings of Dr. office designs with different styles and functions.
If you are interested, please feel free to contact us!
3drenderingltd is an interior design online platform where you can connect and collaborate with clients.
last but not least, Get inspiration, ideas, and advice wherever you are! Follow us
on Facebook: Meijie Pan
Pinterest: Annie Jones
Twitter: @ AnnieJo48554529