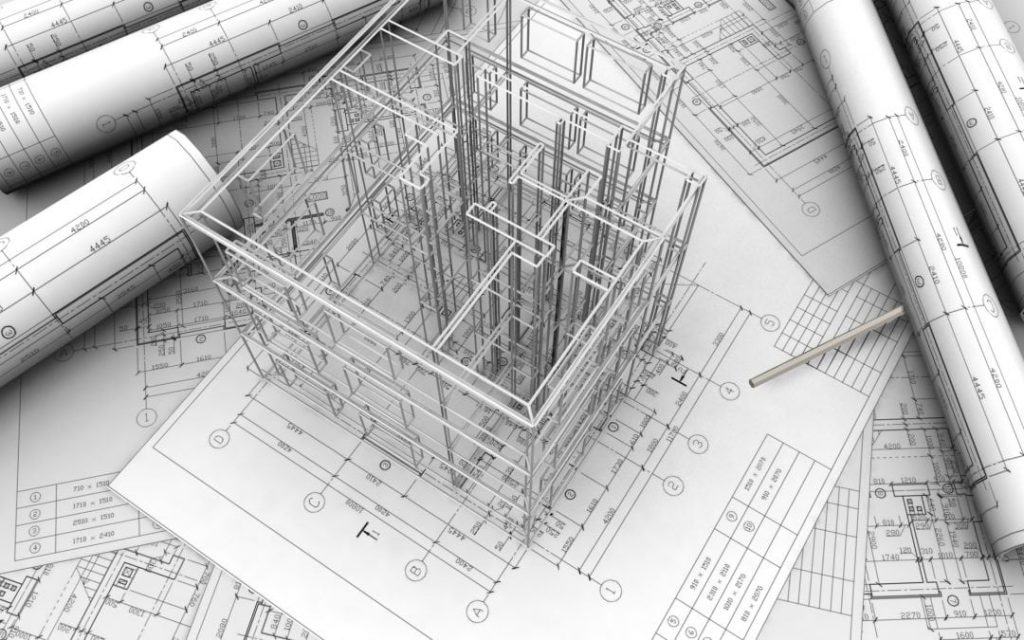 BEING ABLE TO VISUALLY SEE YOUR IDEAS COME OFF PAPER HELPS YOU SEE HOW YOUR PROJECT IS COMING TOGETHER. HERE ARE 7 REASONS ARCHITECTURAL RENDERS ARE IMPORTANT.
It's an innovative way of breathing life into new ideas.
Architecture renderings get used by architects, realtors, developers, and future homeowners. These digital designs showcase what one can expect from the final product.
Renderings have even helped sell million dollar apartments in residential buildings before the projects were even completed. It's a way to promote architectural talents and highlight unique design details.
Read on for 7 reasons architectural renders are a must for your next project.
1. BRINGING A VISION TO LIFE
It can be difficult to sell a vacant plot of land or a future building remodel. Architectural renders allow clients to see how the project will turn out.
The technology takes the guesswork out of whether a client will be happy with the final product. Renders architecture offer a real-life perspective in place of sketches and blueprints. They show building proportions and specific design features.
Renderings show different side views and angles of the building. They can also highlight landscaping and surrounding nature. The client can take a visual walkthrough of their future home or commercial project.
Hiring a residential architect can even help to sell spaces that have yet to break ground. You can stage renderings to give them aesthetic by adding plants, furniture, and decor.
You can create a warm and welcoming atmosphere through your renderings. This helps market future builds for homes, apartment buildings, and commercial projects.
2. SHOWCASING DESIGN ELEMENTS
Architecture renderings allow the client to see the project as a whole. Yet they also highlight specific interior and exterior details. Clients can go room-by-room to see the attention to detail through the entire design.
You can showcase different materials, textures, and paint colors. Selected finishes and fixtures can even get incorporated into the photoshop architectural rendering. The client can compare the look of different roofing types, windows, and interior trim.
They can see how the lighting patterns and shadows come into play. It shows how natural lighting will affect and enhance different spaces.
3. SETTING YOU APART FROM THE COMPETITION
Building and design are one of the most highly competitive industries. Using architectural renderings sets you apart from other firms that use traditional methods.
It can take your design presentations to a new level and showcase the unique abilities of your team. Potential clients can see first-hand your talent as a designer, architect, or builder.
It's not uncommon for clients to get stuck between two or more potential builders. A memorable presentation with fresh renderings makes a lasting impression.
The digital format is versatile and easy to share with clients. This makes it convenient for out-of-state clients or those not able to meet in person.
Renderings can also help you win awards, further setting you apart from competitors. With detailed eye-catching visuals, it's easy to submit and win design competitions.
4. BUILDING BETTER BRANDING TOOLS
Use your best architectural renders as a tool to build your company portfolio. They are an excellent form of innovative marketing materials to have in your arsenal. Feature them in your email newsletters and company brochures.
Use them as artwork for your design firm. It will impress clients as soon as they enter your office.
They can also enhance your website and online image galleries. Add images to your social media accounts to help increase awareness of your company.
Renderings can also get used to gain media attention. Submit new projects to local news, online blogs, and industry newsletters. It's a great way to gain traction on projects before you've started the building phase.
5. MAKING CUSTOMERS HAPPY
At the end of the day, customer satisfaction is your number one goal. Using these tools creates excitement for clients during the various project stages. It creates an architect-client relationship and provides better communication during the decision-making process.
Architectural renderings make the design process more interesting and relatable. Its visual aspects make it easier to communicate the project scope. Clients will also find architectural jargon more easy to comprehend.
It's a way to impress potential clients, even the most meticulous and hardest to influence. It can win over clients, allowing them detail-oriented knowledge of the final product. This way the whole process goes smoother and leaves less room for stress.
6. NOTICING PROBLEMS AND CREATING SOLUTIONS
Seeing a project in a rendering can highlight issues you may not have noticed otherwise. They may be actual building complications or something the client didn't consider beforehand.
This is especially helpful during challenging design projects. It gives you a way to come up with solutions and become more efficient in project planning. This keeps projects on task and within the timeframe.
Renderings also build better communication between departments and involved parties. They make it easy for designers, builders, realtors, and investors to all stay on the same page. You'll also find it's more efficient in keeping track of project changes.
It's also easy to get feedback from clients and make edits. You can make the needed changes before the building stage even begins. It's a successful way of promoting proactive thinking.
7. MAINTAINING A COST-EFFECTIVE PROJECT SCOPE
Digital renderings are more affordable than other methods, such as model making. It's easy to incorporate them into most client's project budgets.
They help to save money in the long run by cutting construction and rebuilding costs. You're able to make changes before the building phase begins to be more cost-effective.
Renderings allow a quick approval process. They are easy to share and result in fewer design changes.
3D tools have become much more affordable over the years. Blender architectural rendering software is free for designers to create their creative concepts. The software is easy to use and produces high-quality renderings.
USING ARCHITECTURAL RENDERS TO BRING YOUR NEXT PROJECT TO LIFE
Architectural renders are a helpful tool for setting yourself apart from the competition. It's a way to show creative talent and wow potential clients. Done the right way, they can win tons of business and impress the most demanding clients.
Be sure to do your research when searching for a rendering firm for your project. Select one that is full-service and has superior knowledge of design and engineering.