A three-bedroom home can be the perfect size for a wide variety of arrangements. Three bedrooms can offer separate room for children, make a comfortable space for roommate, or allow for offices and guest rooms for smaller families and couples. The visualizations here show many different ways that three bedrooms can be put to good use with stylish furnishings and unique layouts.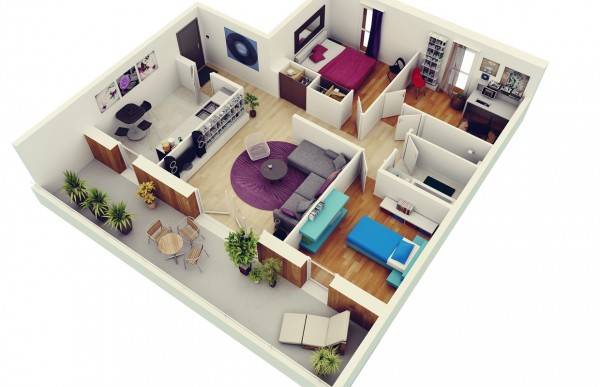 Ideal for music lovers, this colorful home features two bedrooms and a spacious living area, complete with music storage and stereo speakers, and opens onto a comfortable balcony. A kitchenette and an office area form a comfortable home.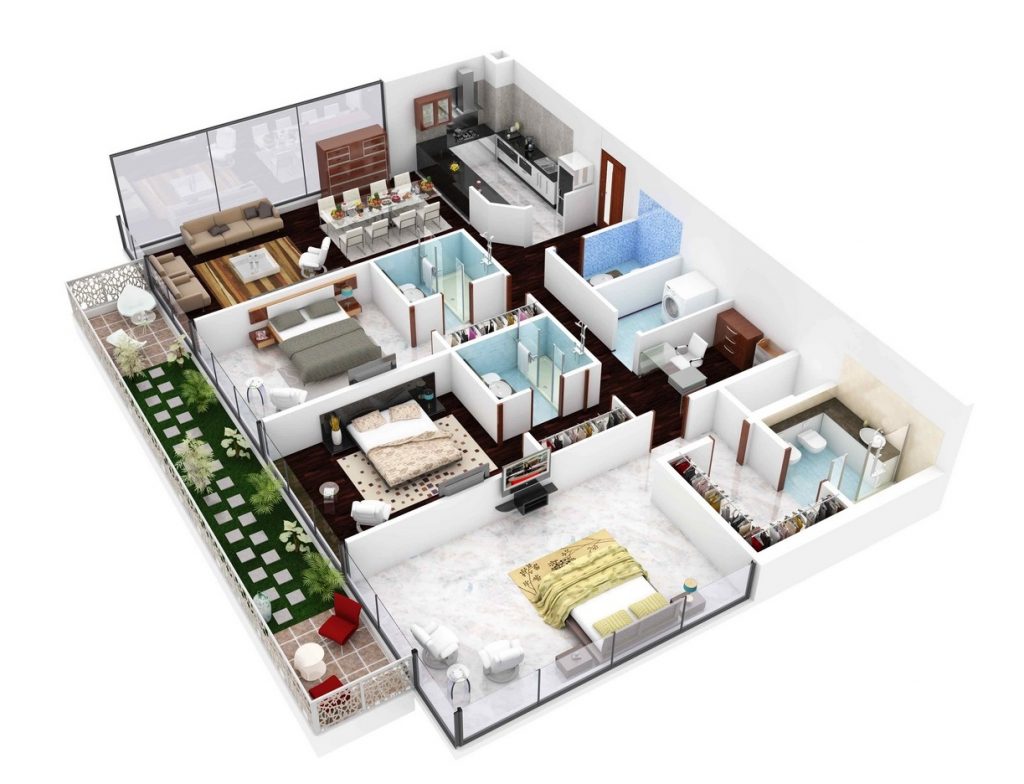 This three bedroom house fully embraces a natural aesthetic. Not only does it use neutral browns and grays throughout, it features four separate outdoor patio areas.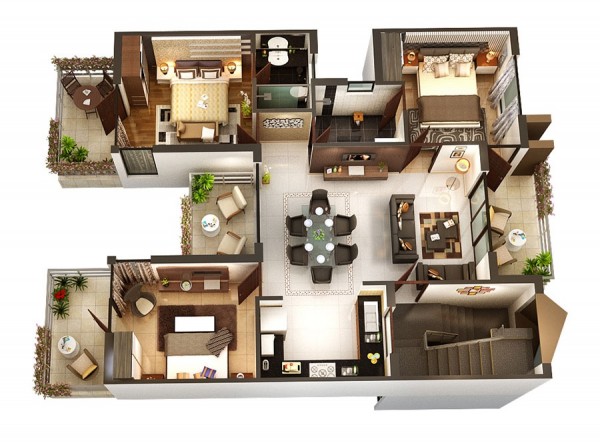 Another three bedroom layout from Astin Studios turns the largest bedroom into the lap of luxury with white marble floors, a conversation nook and a walk-in closet.