The living room design of high grade cannot leave romance naturally.As Paris is known as the world capital of art and culture, the French people with romance and art genes also have enviable exquisite taste — elegant, fashionable, high-end, life is interpreted by them as beautiful as poetry.This case in the design of the fusion of French spirit and modern lifestyle, French aesthetics to create a modern yearning for the quality of space.From classical to modern, from fashion to elegant, the design usher in a low-key luxury aesthetic fashion, fusion of a full of fashion yue moving space soul.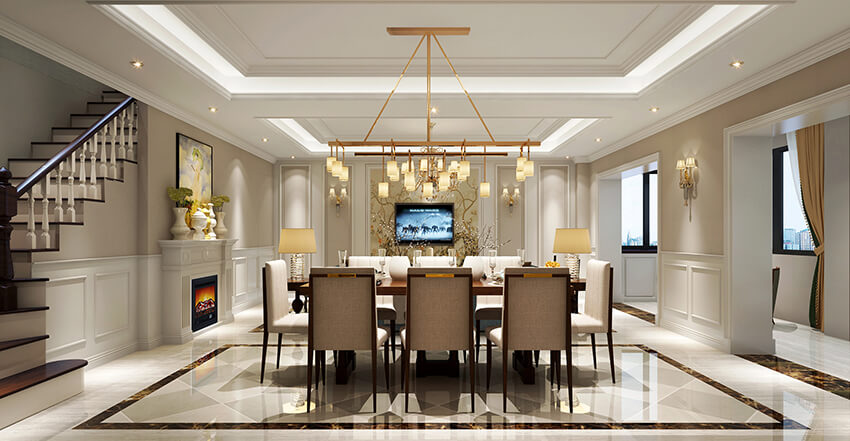 In the restaurant, Naveau's design weakens the complex carved forms of traditional French furniture and USES highly textured materials and fabrics to create a unique style of modern French aesthetic artistic conception and modern fashion life.Even without careful discrimination, we can see that the contemporary French style has a unique imprint on the treatment of color and light and shade.A truly exquisite life never allows for a single flaw.Even in the dining room such inconspicuous space, golden globular cover lamp, show villa host uncommon life savour.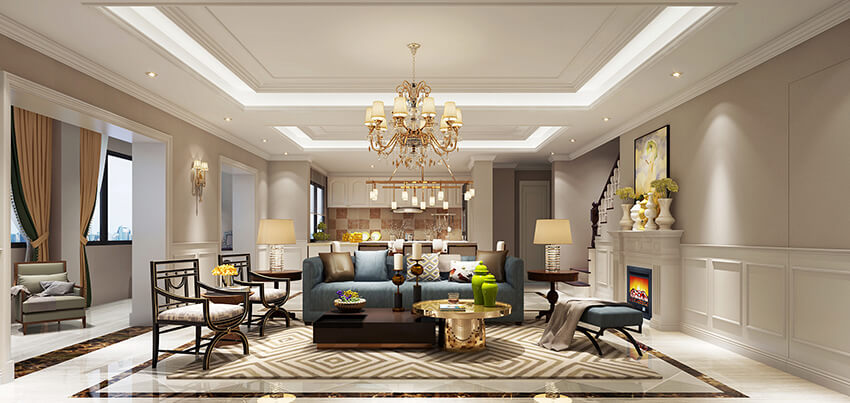 The design will be modern French style diversification interpretation, dizzying at the same time also let a person see unforgettable.French elegance is a very pure breath, is a natural to carve the charm.Of course, French life is not something to be desired, it's something to be achieved.