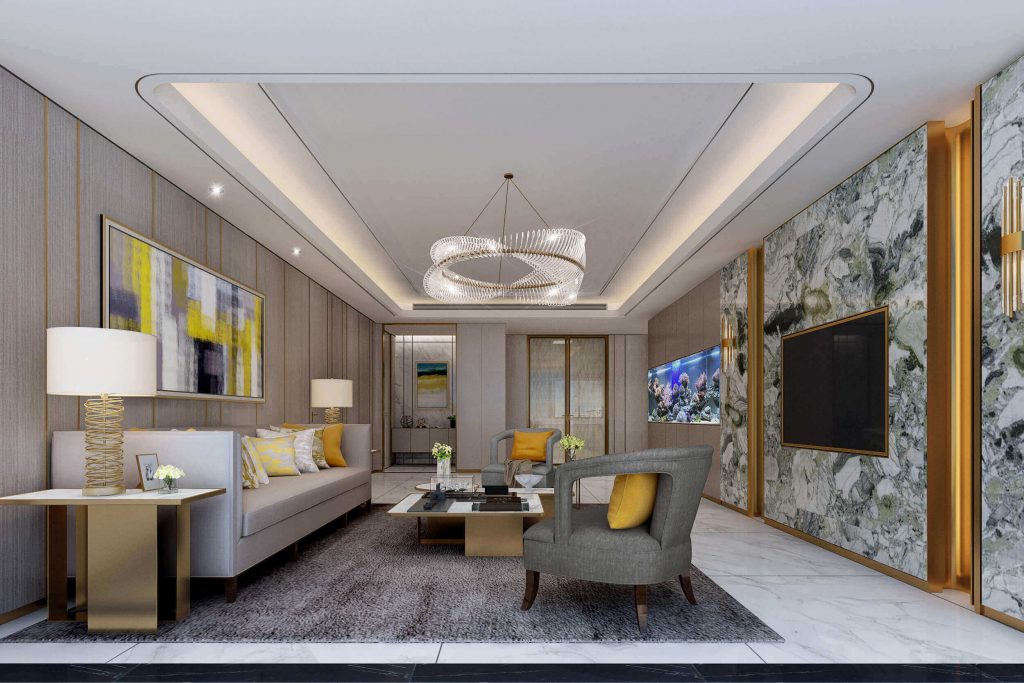 Simple style
The simple European style combines modern and European style, elegance and fashion, mixed with a strong western taste. where to find the simple European style renderings.
It not only has the dignified and elegant, luxurious visual enjoyment of European style,
but also its decoration effect with a small fresh atmosphere, which makes your home quite warm.
Fashion in 15th-century Europe was characterized by a series of extremes and extravagances, from the voluminous robes calling houppelandes
The style mostly uses ivory white as the main color and the light color as the dark color.
The simplified lines from the whole to the parts still express the sense of refinement and light luxury,
compared to the European decoration style with a strong European flavor and Jane Europe is more fresh and more in line with the taste of modern young people,
it is very popular and favored. And not limited by the size of the apartment, can be building in a rendering.
The design of the living room is elegant and generous, which is a good expression of Jian Ouzhong's expression of simplicity.
One of the major features is the TV wall.
The left and right decorative gold rims contrast with the marble background in the middle,
which brings a sense of space and plays a good decorative role.
In addition, The design style is actually an improved classical European style.
The rich artistic heritage of European culture, open and innovative design ideas and its distinguished appearance always popular and sought after by the audience.
From simple to complicated, from the whole to the part, it is meticulously carved, and the marble pattern gives a meticulous impression.
On the one hand, the general fashion of materials and colors is retaining,
and traditional historical traces and strong cultural heritage can still strongly felt.
At the same time, the overly complicated texture.
The style is fresh yet warm and romantic, luxurious and elegant, but also fashionable and modern.
The background wall of the living room sofa is decorating with wall panels.
Wallpapers are spread through, and gypsum plaster lines apply for decoration.
Without making cumbersome ceilings, walking around with the plaster line is not so monotonous,
and a circle of downlights is adding around to create a different light feeling.
European-style chandeliers and white homes are using to create a beige warm European style living room.
Through the combination of simple base outfits and soft outfits as well as color differentiation, However, the overall living room looks refreshing and simple,
and the decoration configuration incorporates modern living elements.
After reading the renderings of the Jane-Europe style decoration, I believe no one does not like this Jane-Europe living room design.
Want more? After that, Welcome to contact us!