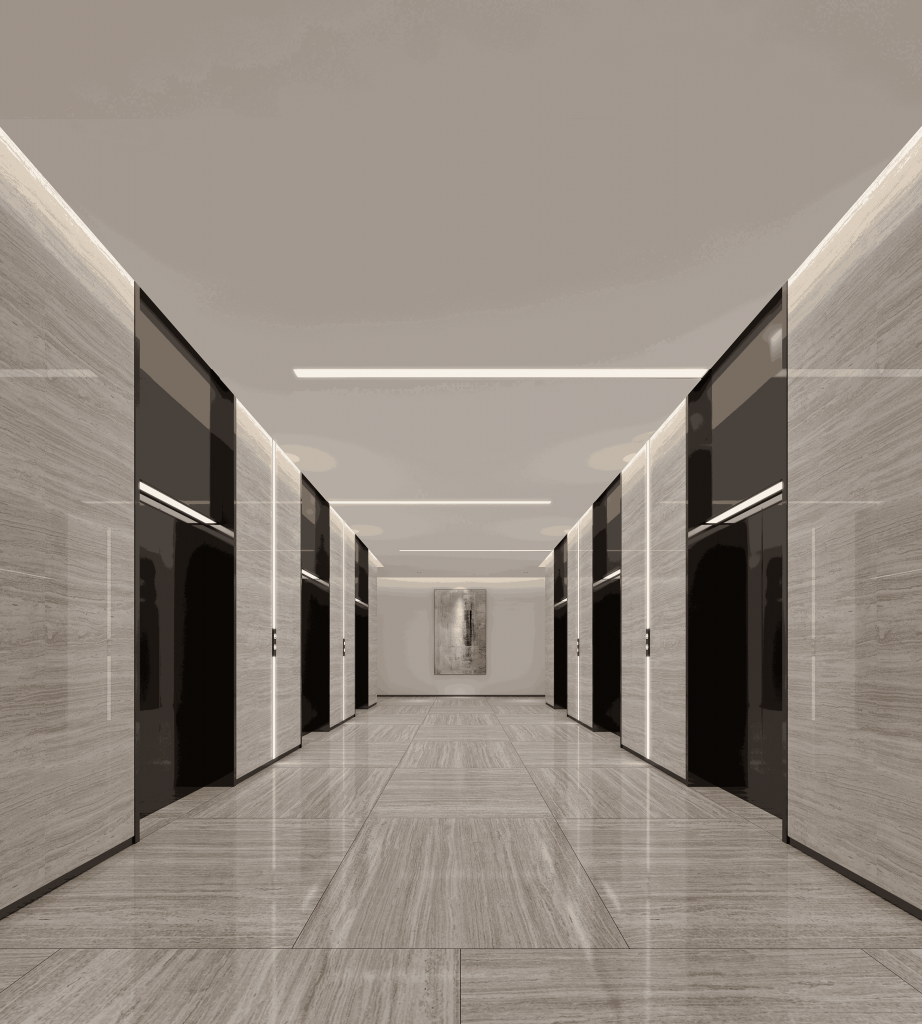 Standard floor elevator renderings.
Above all,
this project will show you how to design the interior of an elevator.
Designer elevator halls are everywhere: in the spacious hall entrance made of gray-striped tiles,
the facade is decorating with features, the designer's carefully selecting murals echo the overall space, spatial planning , and visual communication.
The double value is the most presented in this project.
This design gives a rigorous and quiet sense of space, where to buy the elevator hall to render online.
Due to the generally small size of the elevator hall, the decoration design is generally not too complicating to avoid a feeling of depression,
when to purchase the interior office elevator hall renderings.3D interior rendering service.
The wall of the elevator hall is generally mainly making of stone or ceramic tiles.
The floor materials are parquet tiles, floor tiles, etc.
The top gypsum board ceiling, aluminum veneer, and lacquered glass are very common.
In terms of lighting, the elevator hall is often designing with point light sources (downlights or small spotlights) and linear light sources (T4 strips).
It is very helpful to know our renderings accurately before the renovation and where to buy 3d rendering online.
Realistic interior design rendering renderings of high-end elevator hall and Standard floor elevator hall design and decoration renderings.
Last but not least,
elevator rendering, Various designs are showing.See more projects
Exterior facade, glass wall, plaster ceiling, top coating, floor.
Our company provides professional rendering technology to create a variety of standard floor elevator design renderings.
If you are interested in our services, please feel free to contact us, how to draw the standard floor elevator design.