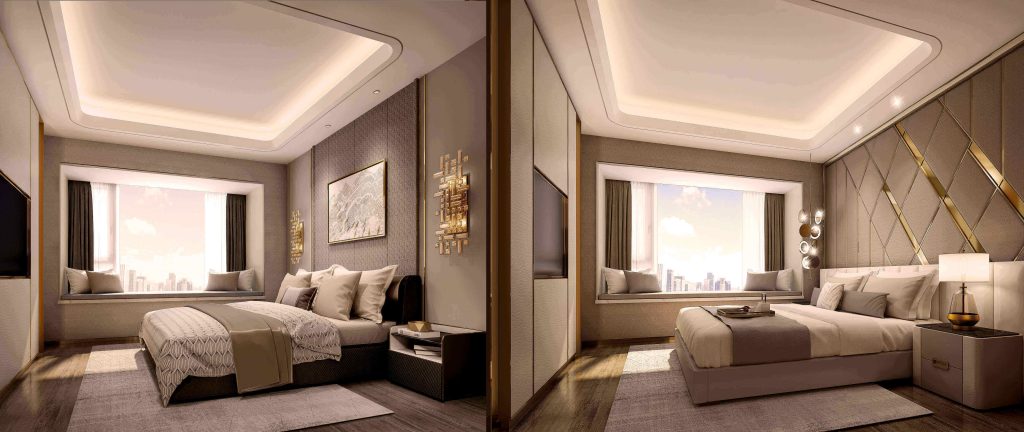 How to Redesign Your Bedroom on a Small Budget
Has your bedroom remained the same for the past 20 years?
Do you want to make it a fun, cool bedroom without paying for new furniture?
We have some ideas to help you do this to redo your bedroom within your budget!
For some reason, people always seem to spend their bedroom in the last space of time and money, and they are thinking about redesigning the house.
Maybe because this is not the first room you see when you enter, your house, or a place where your friends and family gather for a festive dinner.
Above all, Whatever the reason, the bedroom is usually your main place.
If you want to add a bit of fashion to your bedroom but don't have a lot of cash,
then you can find it in this list of ideas that can add a bit of fashion to your sleeping space.
Above: Hanging tapestries, quilts or rugs above the bed is a great way to add a bit of style and a bit of comfort to any bedroom.
Or, if you can, you can simply mount the curtain rod on the wall above the bed.
How to redesign the bedroom on a Small Budget? Do you know?
Coat of paint.
 In addition, Nothing freshens up a room like a new coat of paint.
Make it into a weekend project and involve your kids-you can do something together,
and at the same time, create a whole new bedroom that you need.
For instance, we don't recommend painting the bedroom walls into bright colors.
Beige, peach, light and pastel blues and greens work best. Make sure that your new wall color coordinates with your furniture, as you are not buying new furniture.
Organize your bedroom. Sometimes all a room needs are organization, to look completely different.
Many bedrooms are full of kid's toys, old clothes and even dishes, that should be in the kitchen.
Put those items away, and organize the rest of the room to make it look very different.
Rearrange furniture.
Sometimes the best way to decorate without a budget is to use the same furniture, but rearrange it, and add something else into the mix.
Walk around your house you will find a chair in the basement, or an ottoman in the family room, that will look great in the bedroom.
Use those to create a whole new bedroom – with your old furniture.
New wall art.
Add a splash of color to the room with some new wall art (or borrow some art from another room).
Another idea is to frame some of your kids' drawings or draw something yourself.
It is amazing how much you can change a room by adding just one new item to it.
Pick some new bedding or a bedspread that you really wanted, and splurge on them!
You will have a great looking bedroom in no time.
Remember, updating a room does not mean buying everything new for it.
Use some (or all) of our ideas to completely re-do your bedroom.
You will be glad you did.
Still, think you can use more design help? redesign bedroom
Let us help you start your design project at a beautiful price.
𝗖𝗼𝗻𝘁𝗮𝗰𝘁 𝘂𝘀 𝗳𝗼𝗿 𝗼𝘂𝗿 𝗜𝗻𝘁𝗲𝗿𝗶𝗼𝗿 𝗗𝗲𝘀𝗶𝗴𝗻 𝘀𝗲𝗿𝘃𝗶𝗰𝗲𝘀
Whatsapp:+86 13266880807
Gmail:[email protected]
Visit our website:https://www.3drenderingltd.com/