industrial style What are the characteristics of the industrial wind?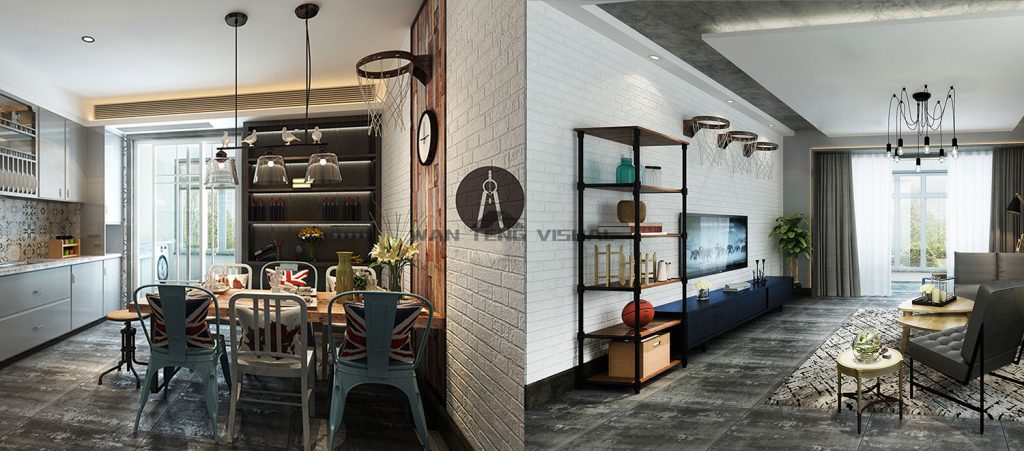 1. From the color point of view, industrial-style home improvement mainly uses black and white and gray, and there are also decorative colors such as red. Black feels mysterious and cold, white feels elegant and quiet. If you mix and match white and black, there will be more changes in the level. Choose the color of the furniture If the overall home design is a combination of black and white, you can perfectly reflect the industrial style of Yan Danger.
2. From the perspective of building materials, the industrial-style walls often retain part of the appearance of the original building. Sometimes it is said that the walls are exposed without any decoration, or they are designed with bricks or paint, or they can be cement walls. Instead, the windows or beams in the room are embedded with rust mottled, which is very worn out. There is basically no design of the ceiling material on the ceiling. You will usually see exposed metal pipes or sewers, etc. Lines and pipeline lines make up one of the visual elements of industrial-style home improvement through a reasonable arrangement in color and location.
3. From the point of view of decoration, I want to put on homely and self-conscious home decoration, and I can't ignore the industrial style accessories for decoration. And metal furniture has become the first choice. Industrial style decoration cannot be separated from the metal, but metal furniture is too cold and can be matched with wooden or leather elements. Log furniture is also common in industrial styles, especially old wood, which has a more textured feel. Metal skeletons and double-joint luminaires, as well as changing light bulbs and cloth braided wires, are very important elements in industrial style home improvement. Installing such luminaires can change the atmosphere of the entire home space.
Color matching Gray + white + black main color
Black and white gray are very suitable for industrial style. Black is mysterious and cold, white is elegant and light, Mixing the two together can create more levels of change. The industrial style is a very personal decoration style. industrial style
Incorporating your own elements in the decoration will make it more distinctive.
Stop the traditional monotonous painting of walls,
Innovate the wall,
Choose culture stone and give yourself a new experience.
You can also choose to paint on the bricks, Industrial chic restaurant design Whether it is painted in black, white or gray, it can bring an old but modern visual effect to the room, which is very suitable for the rough atmosphere of industrial style.
The brick wall has a retro feel,
The cement wall has a breath of modern industry, adding a bit of calm.
In the space constructed by cement, the whole person cannot help slowing down,
Breathe the cold air slowly and enjoy the tranquility and beauty in the room.