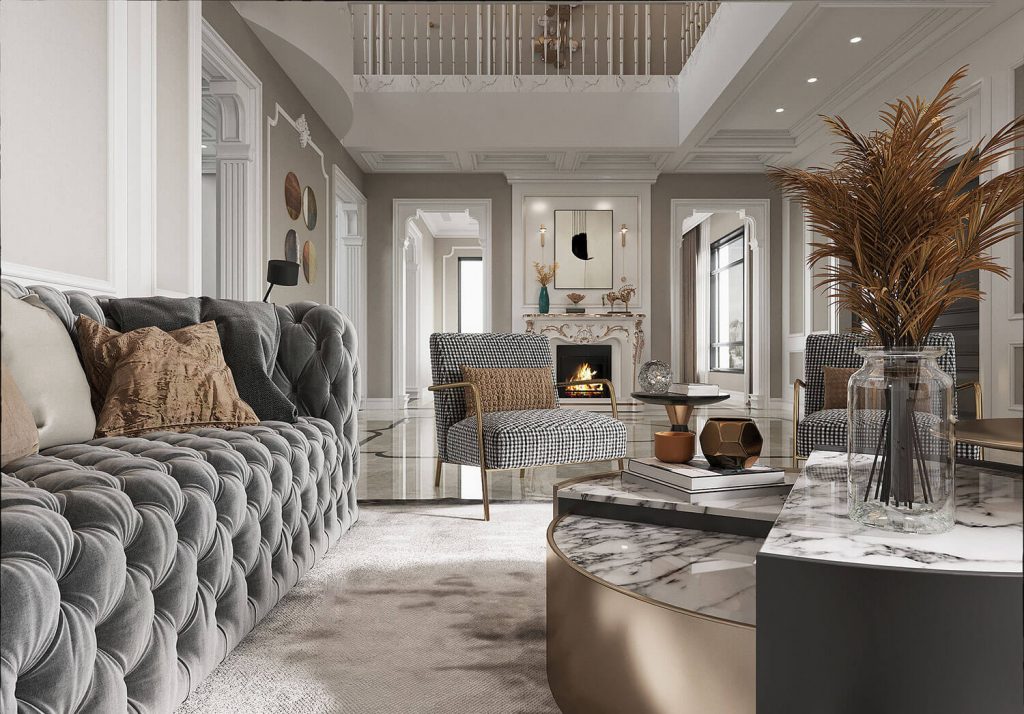 French decoration style.
What is the French style?
French-style refers to the architectural and furniture style of the French countryside.
It Mainly includes French Baroque, Rococo, Neoclassical, Imperial style, etc., which is the pinnacle of European furniture and architectural culture.
French decoration style features
French-style architecture is embellishing in nature and does not care about the size of the area.
For instance, the pursuit of color and internal connection makes people feel that there is a lot of space for activity.
However, sometimes the conflict between the building and its surroundings is intentional.
Therefore, French architecture often does not seek simple coordination but advocates the beauty of conflict.
The design emphasizes the natural return of the soul, giving a strong flavor to the face.
The open space structure, flowers, and green plants everywhere, finely carved furniture … all of them create a rural atmosphere as a whole.
Whether it's the gorgeous flowers in the bedside table lamp pattern or a slightly rocking chair in front of the window,
In addition, you can experience the owner's leisurely life and sunny mood in any corner.
If it is really necessary to extract a consensus French style, it can be summarizing into four keywords:
Noble, elegant, rational and symmetrical.
Let's talk one by one. "Noble" is reflecting in exquisite details and high-end texture.
One of the obvious differences between French and other styles is hard installation.
The fine crafts such as gallery columns, carvings, and lines are the most iconic places of French.
The French style will have a fine patterned plaster line at the ceiling, and the wall will have a Glu-shaped wainscoting plate.
In other words, It is derived from the French classical architectural style and is an interior continuation of the architectural style.
The complicated crystal chandeliers and the fine carvings of the fence are explaining the noble matter.
On the soft decoration, high-end glass and metal ornaments, oil paintings, candlesticks, and metal trays can be seen everywhere.
"Elegant" is reflected in color matching.
The overall color tone is elegant white, the wall color is pure, and the colors are mostly warm ivory and off-white.
You can also make colorful architectural rendering and photos, one of the latest selling points of the current interior design industry.
I love falling in love with 3D pictures and tutorials. I hope to help you.
last, Get inspiration, ideas, and advice wherever you are! Follow us
on Facebook: Meijie Pan
Pinterest: Annie Jones
Twitter: @ AnnieJo48554529