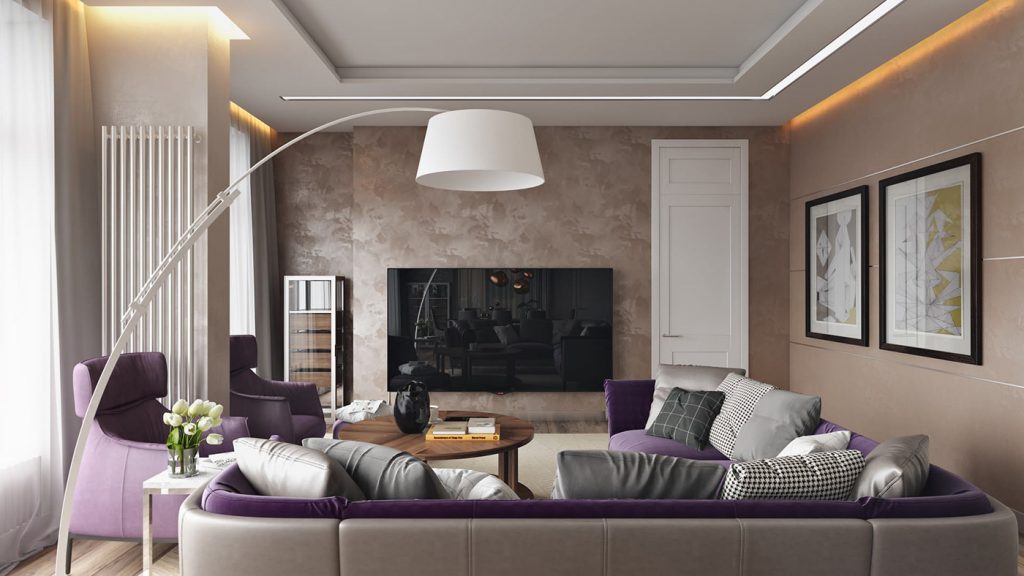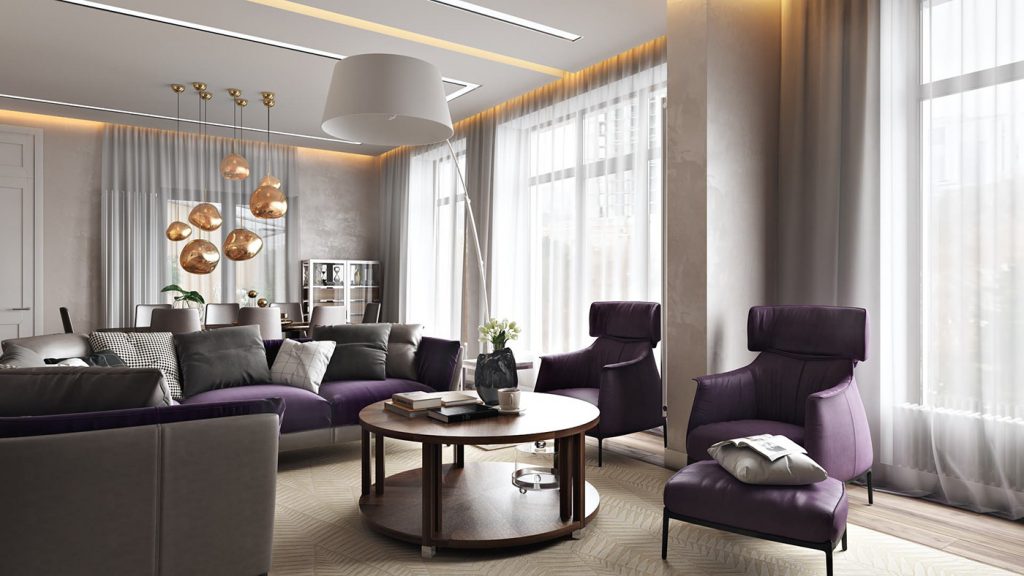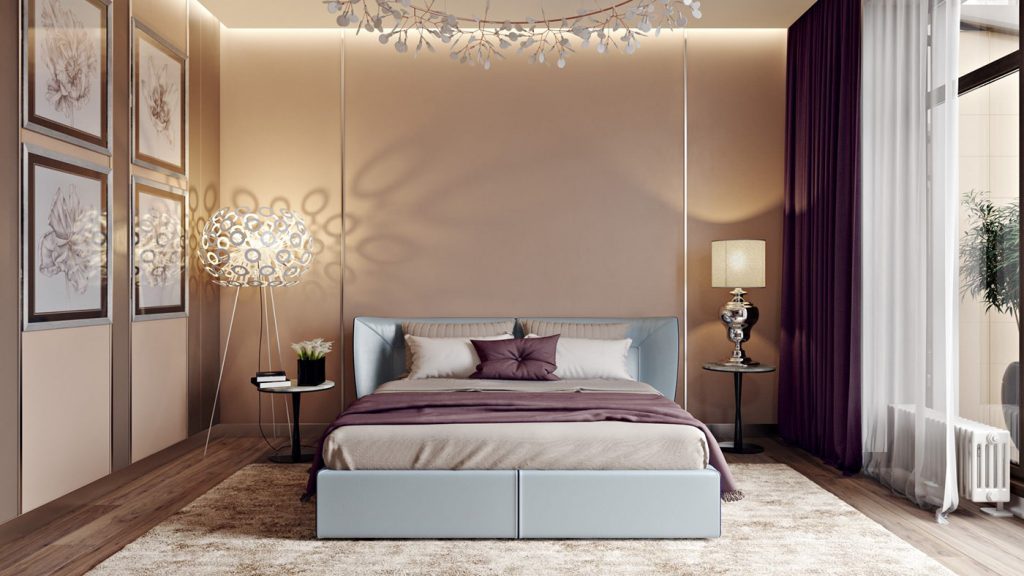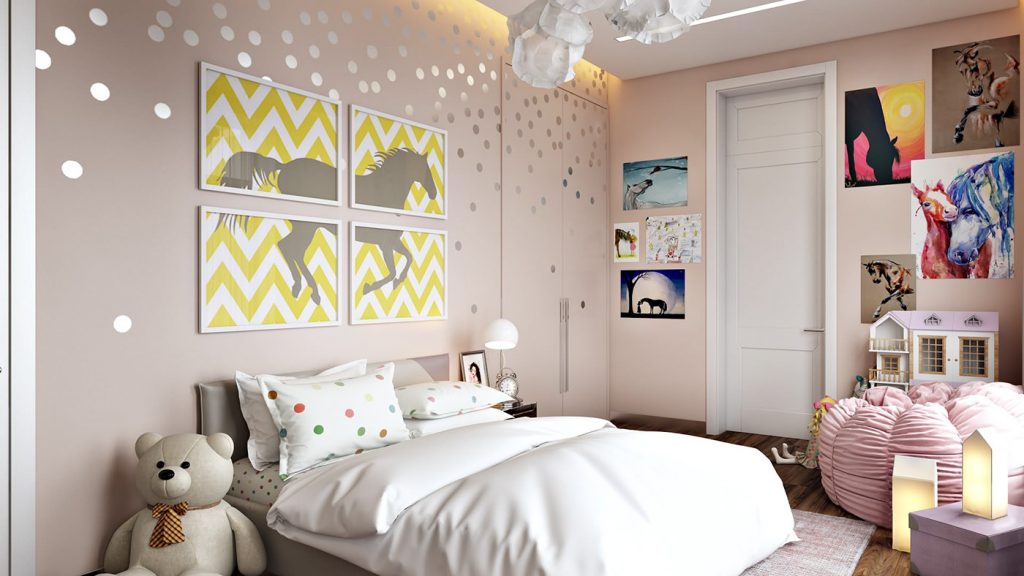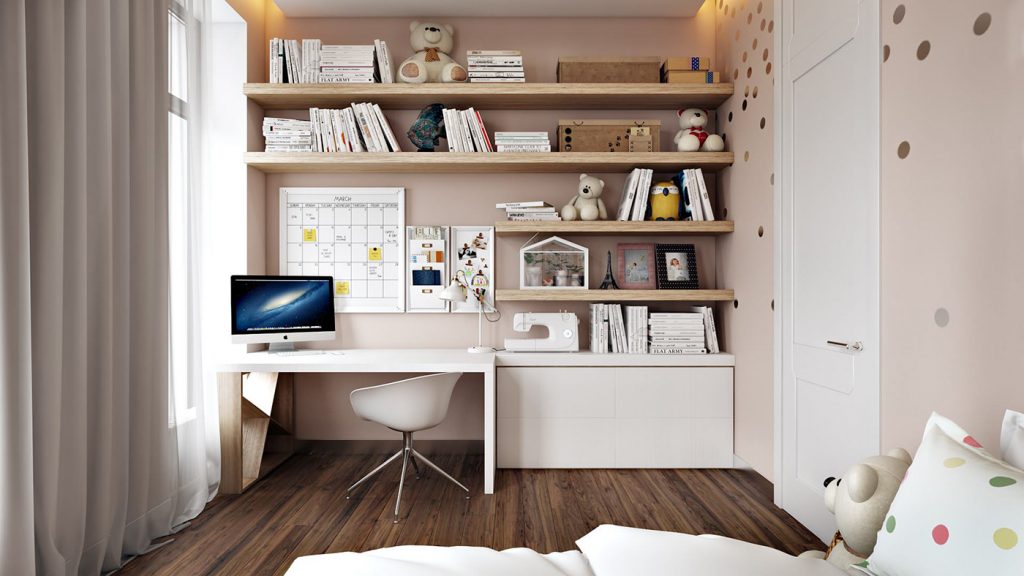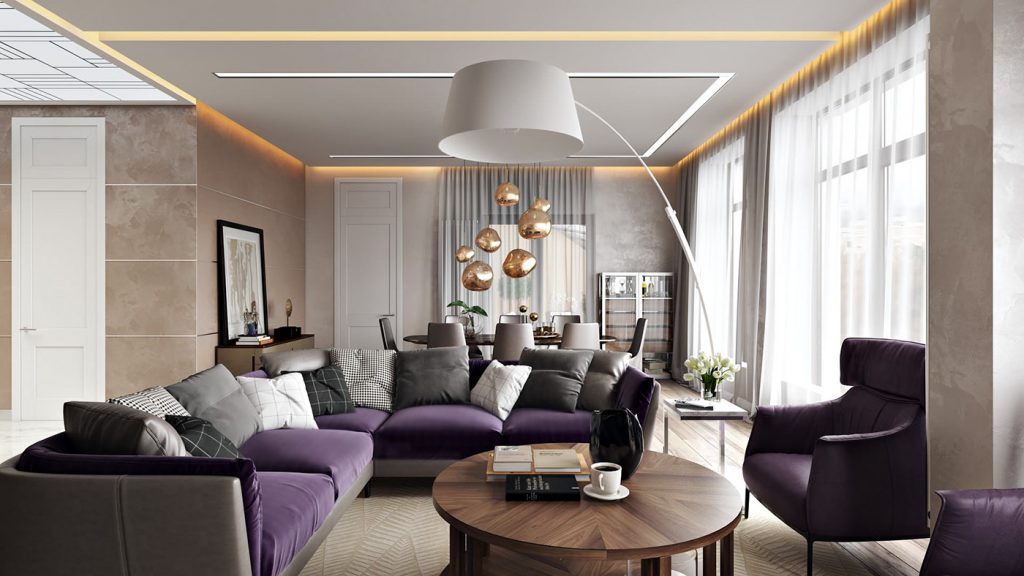 Apartment Interior Rendering For A Comfortable Design
This Apartment Interior Rendering is highly realistic and shows extraordinary design.
The mix of prints and textures impress.
Due to the richness of materials and creative color palette used by the author this 3d visualization looks bright and sophisticated.
The main focal point of this render are the original torchier and golden chandelier in the middle.