The Use of Marble in interior: Classy Material for the 3d rendering interior design
Marble is a precious rock that has many different properties. There are very few rocks like it. The biggest reason why this rock is used in both sculpture and architecture is because of its incredible beauty. On the other hand, the fantastic chemical properties make it one of the best materials for agriculture and pharmaceuticals.
Marble also has optical properties that make it perfect for use in paper, paint, and cosmetics. Since it's a low-cost commodity and abundant, marble is used for a wide range of interior design projects.
3 Types of Marble
Marble is the favorite material used for interior and exterior architecture because of its many varieties of colors. Depending on the design and style of a structure, a different variation of color is used to improve or complement aesthetics. There are three main types of marble that are used for construction on a regular basis.
Cream Marble
Cream marble has a particular shade that goes exceptionally well with neutral colors such as ivory and beige.
When used in any area of a building, it can bring a harmonious and vivid atmosphere, significantly improving the mood of the entire structure.
This fantastic property makes it one of the most used shades of marble in 3d rendering interior design and architecture.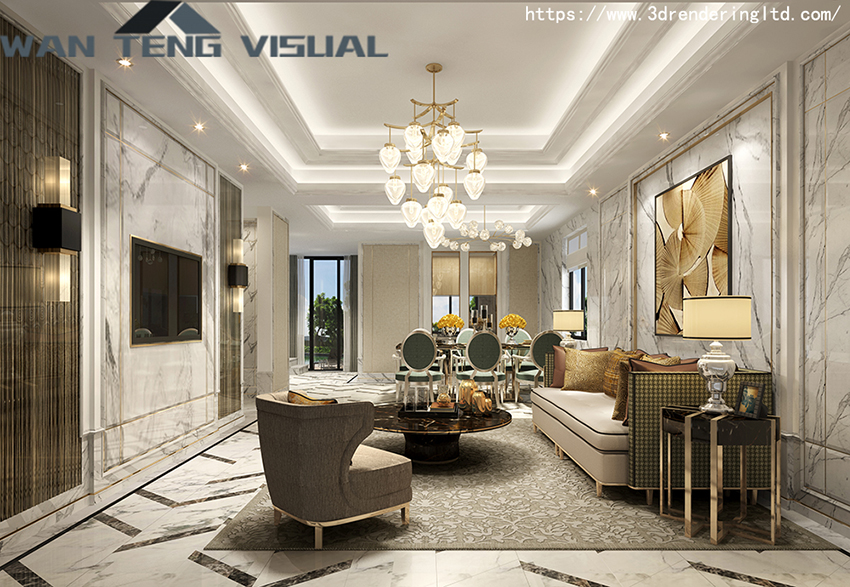 The most popular types of cream marble are:
● Crema Valencia
● Oyster cream
● Afyon cream
● Ivory cream
● Afyon cream
Black Marble
The first things that come to mind when we say black marble are associations with elegance and luxury. Even though it adds a luxurious look to any space, black marble works best with large and well-lit areas.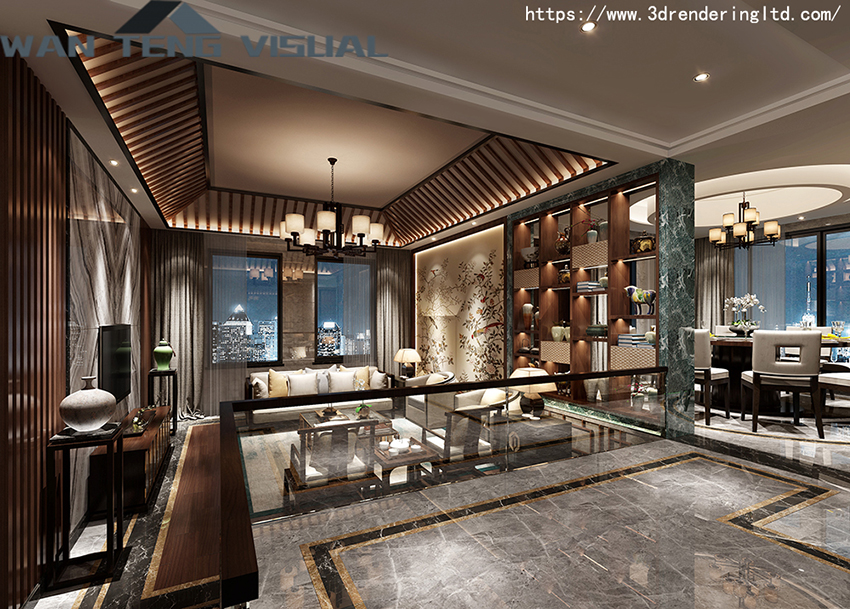 It's the most used material in spaces like expansive rooms and kitchens. In 3d rendering interior design, black marble is mostly used for facades and cladding. Black marble exists in 4 different types:
● Black forest marble
● Monterey black marble
● Negro Marquina marble
● Black marble pebble
White Marble
White marble looks incredibly fresh and it has the ability to promote and inspire preciseness and purity. When introduced to any structure, it tends to provide space and light, making the entire area look livelier.
This type of marble is mostly used in small, limited, and confined spaces such as bathrooms, storage rooms, and kitchens. It can be easily combined with other color variations, such as black, to create highly customized, personalized, and unique 3d rendering interior design solutions.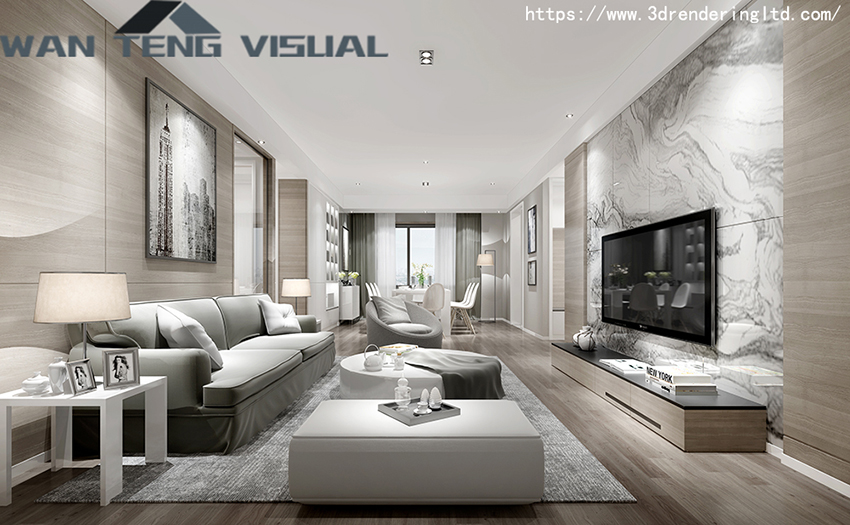 Some of the most popular types of white marble are:
● Blanco Carrara
● Blanco Ibiza
● Oriental white marble
● Blanco Macael
● Antique white marble
● Blanco Franco