Since SketchUp was released into the design and architecture community more than a decade ago, it's rapidly grown into one of the most ubiquitous computer programs on the planet. Not just visualization software, but all software. This is thanks to a lightning fast and user-friendly interface that makes 3D modeling feel more like a video game than a digital chore.
Ironically, using SketchUp used to be frowned upon by the design community. It was the bastard sibling of programs like Rhino, Maya, and 3DS Max, incapable of producing models and visuals that would even get close to being considered 'professional.'
We've come a long way since then, as more and more architects and interior designers are using SketchUp not only as their primary design tool, but an effective means of 3D visualization. This is thanks in part to a host of rendering plugins that can transform the simple modeler into a visual power house. These tools will take your design work to the next level by strengthening your feedback loop and showing your clients the merits of your design work.
1 Twilight Render
Twilight Render is an extension that was made specifically for use within SketchUp. It's not a renderer you'll be able to use with any other modeler, which is what makes it such an appealing choice for those who model exclusively in SketchUp. Twilight is streamlined and easy to use, boasting a swath of useful features that all revolve around making SketchUp even easier to use as a powerful visualization tool.
Twilight can be purchased for 99$, making it one of the most inexpensive rendering extensions for SketchUp.
2| Maxwell
If V-Ray is the godfather of modern visualization, then Maxwell is the godmother. The powerful rendering engine has been realizing design dreams for the past two decades, and continues to be one of the most utilized programs in the professional world. Maxwell's extension for SketchUp works just as it always has. There is a bit of a learning curve, which is to be expected for software that offers so much flexibility.
Maxwell makes a proprietary version of their software specifically for SketchUp, a license of which will cost around 500$. It's not cheap, but neither will your work be after wringing it through the powerful algorithms Maxwell offers.
3| SU Podium
If you're looking to create a consistent thread of simplicity and understanding within your SketchUp experience, SU Podium is likely the rendering plugin for you. The design philosophy imparted on the software by the developers is to streamline the rendering process and make Podium feel like a natural extension of the base software. The resulting images are astonishing, especially considering how easy it feels.
Podium costs around 200$ (well worth is), but offers a 30-day free trial so you can test the waters without having to fully commit.
4| V-Ray
The world of SketchUp users rejoiced when Chaos Group finally released a V-Ray plugin for their beloved 3D modeler, and with good cause. V-Ray has been synonymous with rendering and visualization from the very beginning, and continues to be one of the most widely used and heralded engines available.
Over the years, V-Ray has continued to get more powerful and easier to use. The SketchUp plugin is no different. It offers everything the software always has, along with a streamlined interface and seamless integration with SketchUp itself. V-Ray isn't cheap, but there are few renderers that have such an impressive and long-lasting reputation for excellence.
5| Keyshot
Visualization professionals around the world are fleeing their tried-and-true rendering programs and flocking to Keyshot. It's a relatively new rendering engine, but is already gained a massive groundswell of support from experienced designers who were looking for something new to shake up their workflow.
You can either utilize the Keyshot plugin for SketchUp, or simply import your 3D model into the native rendering software. Either way, you'll be able to go from blocks and shapes to photorealism in a matter of minutes.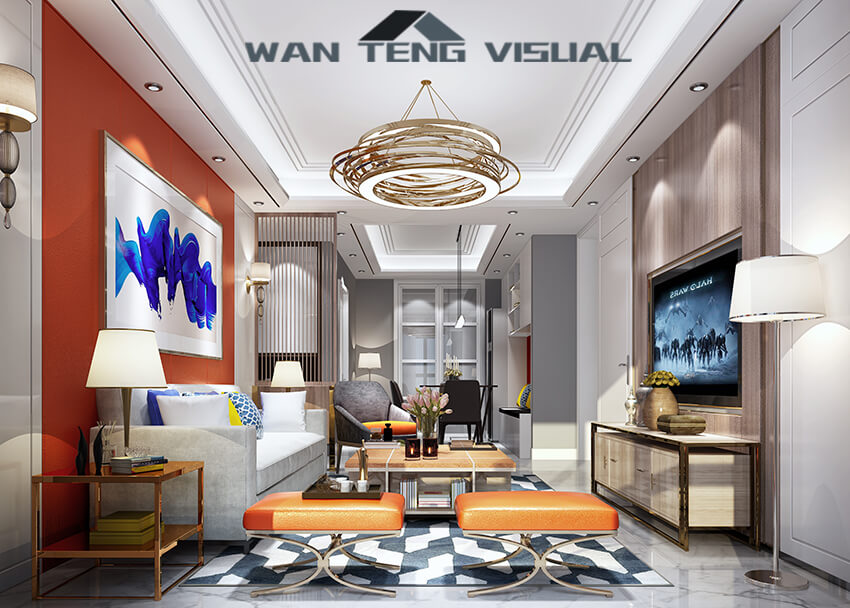 SketchUp is already an outstanding design and production tool. With these rendering plugins, your 3D rendering can take the necessary next steps to making your work truly shine. Don't let your designs go unseen, and learn how to render in SketchUp today.